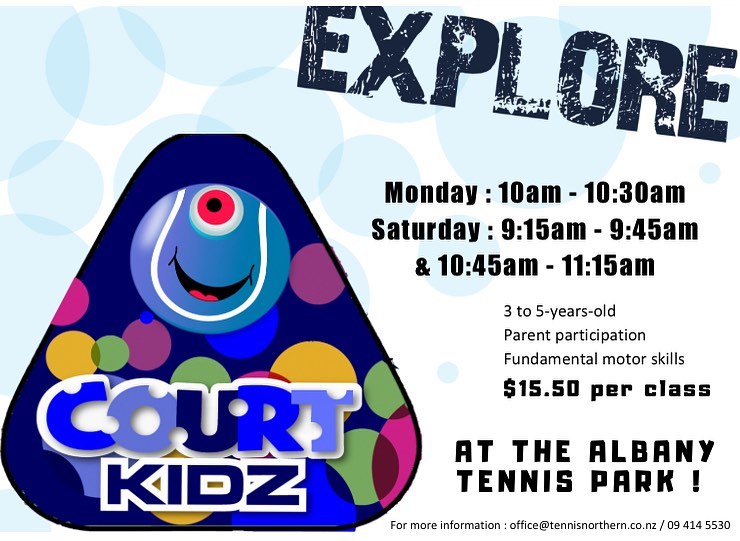 18 Feb

Court Kidz Programme

Attention all parents and 3-5 year olds! We currently have spaces in our Court Kidz programme.

Activities are designed around an active environment where children develop core skills through a variety of play-based activities, achieve tasks and are motivated to be active for life. Court Kidz "graduates" move on to the red level with more fundamental skills helping them to accelerate their progress, becoming better little players and having even more fun.

All of this is done In a fun and engaging way that promotes the development of an active child and social and emotional skills such as cooperation, patience and self control.

The programme incentivises players to practice away from the class with take home challenges that can be practiced without a court.

Contact Nick Jacques at nick@tennisnorthern.co.nz to book in!